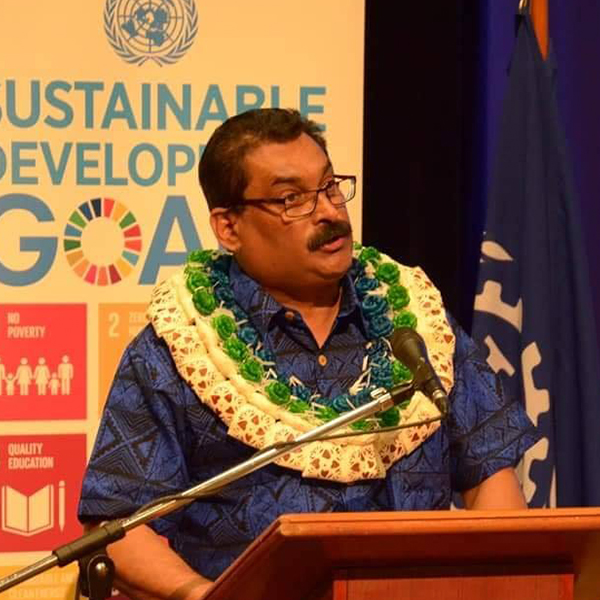 Press Release dated 10th June 2021

We are surprised at the comments made by the Minister for Local Government in Parliament last week spelling out that some Councils are struggling financially. She was supposedly talking about the 2014 Auditor General's Report. She attempts to blame people who oppose any hikes in fees and the workers for  their conditions of employment.

The Minister conveniently forgets to mention that the real problem  the Councils are facing is the downturn in the economy even before the pandemic which resulted in arrears of rates payable to the Councils. She also forgot to mention that in the last budget announcement her Government unilaterally removed all business licence fees which was a substantial income for Councils. She then chooses to talk about increasing parking fees to be raised.

Of greater concern to FTUC is her attack on the Collective Agreements that have existed between the Unions and the Councils for more than five decades and has survived the test of times. These agreements that contain terms and conditions of work were negotiated and agreed to by Councils and Unions over years of collective bargaining. They have served well until this Government decides to remove business license fees and reduce benefits for workers to balance the shortfall. This is simply shameful. Collective Bargaining has been the cornerstone of industrial relations in Fiji and indeed around the world. The Fiji Government has ratified Convention 87 and 98 which deals with the right of workers to join a Trade Union and collectively bargain on terms and conditions of work. The Prime Minister and various other Ministers have from time-to-time pledged support for these fundamental rights of workers. Here we have this Minister attempting to dismantle rights and unilaterally impose fixed term contracts on Council workers with lesser salaries and benefits. Obviously, what this Government says publicly in international forums is not what they practice at home.
We call on the Minister to clarify whether her Ministry is committed to complying with the Core Labour Standards of ILO and in particular Convention 87 and 98.

This Minister, like other Ministers in this Government never takes ownership of their failures, must explain why Council elections have not been held. The excuse of a review of the Local Government Act is now almost 8 years old cannot be taken seriously at all. This is the other reason why Councils are not operating and serving ratepayers as they should. The Minister may do well to tell the people when these elections will be held. We ask, where is your commitment to democracy and accountability? The poor performance of the Councils as stated in the Auditor General's Report of 2014-2017 is a direct result of mismanagement of the Government which behaves in an autocratic manner without having municipal elections.

It is ironic that this Government votes itself a massive pay rise and other benefits when it came into power and now attempts to reduce terms and conditions of workers which have been in existence for decades.
The FTUC calls on the Minister to desist from such deplorable  behavior and respect workers' fundamental rights and place the blame where it really belongs, your Government.

Felix Anthony
National Secretary
ends*