FTUC Press Release: Vaccination for workers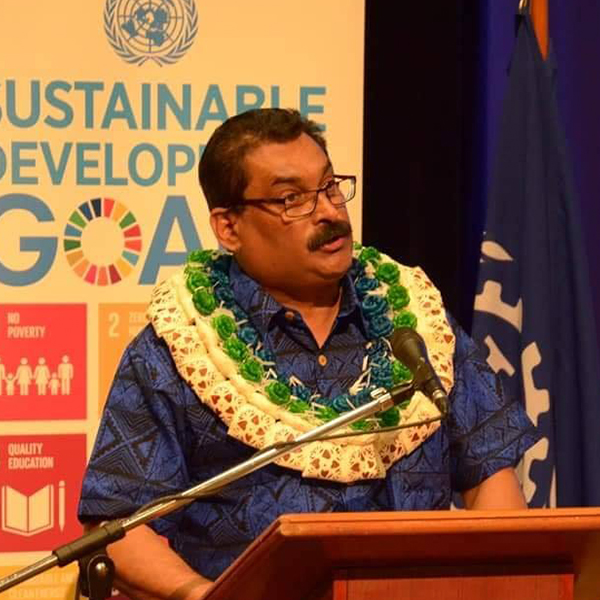 FTUC National Secretary
Mr. Felix Anthony
The Attorney General's declaration that employers can deny workers employment if they exercise their right not to be vaccinated is mind boggling. How is it that if anyone exercising their constitutional and human right can be penalized for doing so. The law must protect anyone for exercising their right
The AG simply does not understand that such nonsensical utterances will cost many jobs and will only serve to encourage other employers to do the same. It is time that the AG stop sucking up to the garment industry. Lockdowns have been eased for the Garment industry after threats were made of job losses. A common strategy applied by the industry time and again. We also understand that many of those in the industry are donors to AG's political party.
The FTUC encourages all workers to be vaccinated. This is the best option to stay safe from the COVID 19 pandemic. However, we also respect an individual's right to not be vaccinated. Employers in the Garment Industry who are denying workers entry into the workplace have refused to enter any discussions with the Unions to attempt to address this issue. There are two ways this can be done. The first is to get a medical professional to discuss the issue of vaccinations and its benefits and answer to any reservations people may have so that they can make an informed decision. The second is to explore how the situation can be mitigated at the workplace by either creating a separate workspace for those not vaccinated or to introduce swab test on a regular basis. Unfortunately, the industry finds it easier to lobby the AG and get him to give a directive.
The Unions have also reported a lockout of workers by these employers to the Ministry of Labour which has yet to act on the report. Sufficient notice was not given to workers and the Ministry for the lockout. The same Ministry would waste no time if workers were to go on strike to declare the strike unlawful. Vaccinations are not part of the terms and conditions of employment and the contract that exist between the workers and the employer and therefore cannot be used to deny work.
We call on Employers and the Government to enter discussions to find an amicable resolution to this matter. This is the time for stakeholders to dialogue if we are to get out of this mess that we find ourselves.
Felix Anthony
National Secretary