The FTUC participates in monthly meetings   of the Global Organizing Academy of the ITUC-CSI coordinated by the ITUC Organising Coordinator for the Pacific Ms Carol Beaumont.
Representatives from Asia pacific unions who work closely with organising teams or are organisers meet regularly to:
share experiences on organising in the union during this pandemic, and
to discuss and develop new strategies to address the issues of increasing union membership in diverse and emerging sectors.
There are also report-backs and presentations from various unions on the progress of the organizing workers into unions and how the ITUC could assist these unions to achieve their objectives.  The meeting also discusses other issues such as campaigns in affected countries, human and trade unions rights network activities and training on relevant subjects.
The FTUC is represented by Ms Jotika Sharma and Mr Anasa Tuviniwai.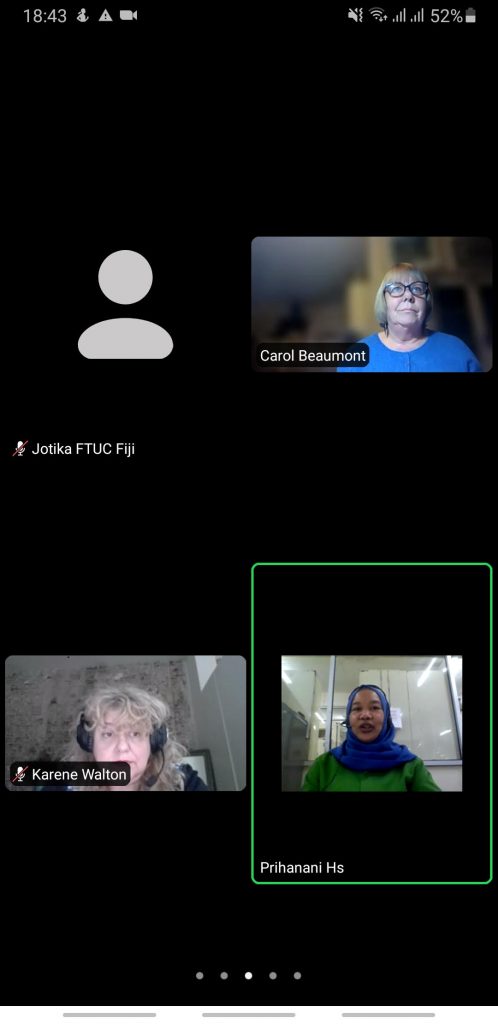 **end**