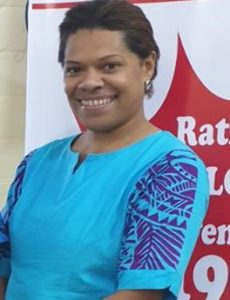 Bula,
Quick update from the west FTUC Women's Committee; as a result of the Women's Committee  talanoa session on Friday, 21st August, 2020 at the FASA office, Lautoka.
Members of FASA, Fiji Flight Attendants Union and NUHCTIE again gathered on Saturday, 12th Sepetember  to receive food packs donated by the Rotary Club of Lautoka, thanks to Ms Teresa Ali,. There were 55 recipients altogether, some of whom were ladies that were part of our talanoa session.
We're forever grateful to Ms. Teresa Ali, who is the current Secretary of the Lautoka Rotary Club, she was present at the distribution yesterday.
A big vinaka to Ms. Salote Lawakeli of FASA for transporting all 55 cartons to Nadi with the assistance of  Ms. Teresa Ali, and for the use of FASA office. We also made sure that cartons were delivered to members that weren't able to make it on Saturday, 12th Sepetmber.
Thank you also to all the FTUC Women's Committee members for initiating the talanoa session, where we were able to identify members to receive the assistance.
I must thank Ms. Jotika Sharma of FTUC as well for having us Women's Committee at the 16th FTUC Youth Conference, where we were able to have our brief meeting and discuss with Ms. Teresa Ali on assistance from the Rotary Club.
Finally, yet importantly, ALL honour, glory, praise and thanksgiving to our Heavenly Father for making this happen, I don't think it was all a coincidence but this was all destined by Him.
We all know these are trying times and any sort of assistance is greatly appreciated especially for those of us that are currently unemployed, on reduced hours, or terminated.
Group picture with the recipients.
  Ms. Teresa Ali, Secretary  Lautoka Rotary Club and a recipent. 
Left: Ms. Melia Vuki, Chair FTUC Women's Committee, Middle: Ms. Teresa Ali , Secretary  Lautoka Rotary Club , Right:  Ms. Salote Lawakeli, Vice Chair FTUC Women's Committee.
Thanks,
In Solidarity
Ms. Melia Vuki
Chair
FTUC Women's Committee