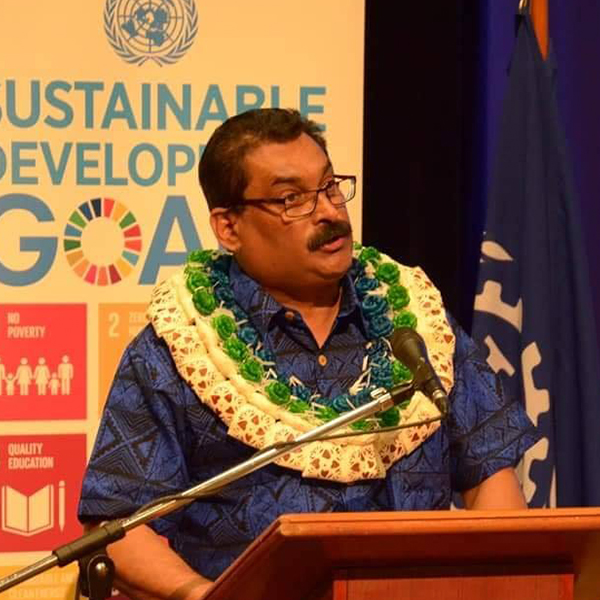 The Fiji Trades Union Congress welcomes the election of the People's Alliance Party (PAP), the National Federation Party (NFP) and the SODELPA Coalition Government.
This is democracy in action, and we look forward to the restoration of all human rights including workers' rights in Fiji. This has been the cry of workers over the years. We are eager to work closely with the new Government for the betterment of workers in Fiji.
Much needs to be done including the repeal of draconian laws such as the Public Order (Amendment) Decree that denies people their basic human rights. Labour law review that has been collecting dust with the past Government needs to be given priority. This and many other laws need to be reviewed and the new Government has its plate full and overflowing. The FTUC is ready to play its part through the Tripartite structures that needs to be revived.
We recognize that much has to be done and the cry of the people have never been louder for freedoms and rights. We believe that democracy is not only about elections but also about people participation in Government and governance. This has been absent over the last 16 years. People must feel free and not be intimidated for exercising their rights. More recently the spate of arrest and detention by FICAC and the Police has been very disturbing and intimidating. This must stop. Fiji cannot continue to behave like a police state where people are persecuted simply because they disagree with Government. We call on the authorities to act in a reasonable manner consistent with the principles of democracy.
The FTUC congratulates all elected members of the Parliament and looks forward to constructive debates on Bills that will come before Parliament. We urge consultation with the people on Bills that may have great impact on people which has been absent from the last Parliament. Sufficient time must be given for debates, and we call on the new Parliament to review the Standing Orders to avoid abuse of Section 51 to scuttle debate. We the workers want to see real democracy in action.
Despite all the glitches during the counting of votes, the voters have decided, and we urge everyone to accept the results and get Fiji moving forward again.
We call upon his Excellency the President to summon Parliament and give the people the Government that they have chosen without delay.
Felix Anthony
National Secretary