Press Release 02/2022
Employers Accountability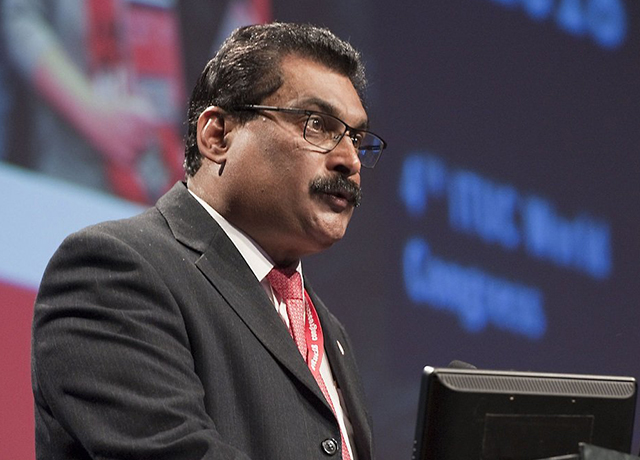 The FTUC strongly condemns the actions of the current Board and Management of Air Terminal Services for being one of the worst employers in competition with Fiji Airways that the country has seen in recent history. Both dumped their workers at the height of the pandemic without any consultations with their Unions despite repeated pleas from the Unions, only to re-advertise and appoint new staff on much inferior terms and conditions of employment on fixed term contracts. Yet when the going was good both these employers were advertising their workers as their assets and even talked about the organization as a family and the face of Fiji. The hypocrisy is unimaginable.
Both these employers continue to victimize workers who have stood fast with their Unions to fight for their rights. The fact is, that both these organizations do not want Unions to exist nor do they hire workers who have exercised their legal right to contest their terminations, so that they can run roughshod over new employees. The Air Terminal Services currently employs workers on a daily contract where they sign a contract at the start of the shift and sign off at the end of the day. This is exploitation to the hilt and most irresponsible. If management got wind of any worker who continues to have links with the Union, they would not be hired the next day. This is a denial of fundamental rights of workers enshrined in the imposed Constitution and the Employment Relations Act. Of greater concern to FTUC is that both these employers are majority government owned, and the Boards are comprised of mostly government appointees. Which maybe explains why they behave with such impunity. The 49% shareholding that the Employees Trust hold in ATS is totally disregarded. This brings into question the guarantee of humane treatment, fair working conditions and prohibition of any form of discrimination that our laws supposedly provides.
The FTUC notes that both these employers are simply attempting to delay any outcome of their cases before the Courts or Tribunal. One would think that in termination matters, these cases would be dealt with some urgency. The FTUC calls upon Government to ensure that workers' rights as enshrined in International Law and domestic law is strictly enforced and that these employers behave in a responsible manner. The FTUC also calls on Fiji Commerce and Employers Federation (FCEF) to use its influence to ensure that employers such as Air Terminal Services and Fiji Airways do not tarnish the name of all employers in Fiji. FCEF must make it clear that it does not condone such despicable employer behavior. There is no room for such employers who wish to behave as if we lived in the past century.
Felix Anthony
National Secretary
*ends